Metal Content – PG Instrument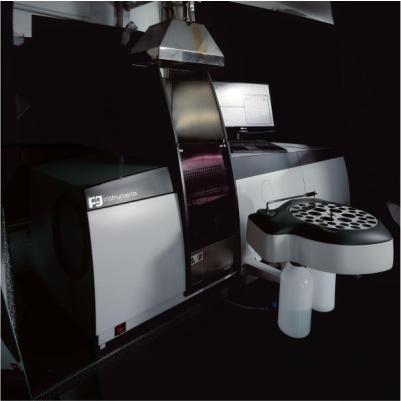 Atomic Absorption Spectrometer – AA500
The AA500 Atomic Absorption Spectrometer is a high performance automated instrument designed to meet the requirements of the modern laboratory. Due to its versatility and performance it can be used for a wide range of applications including :
Agricultural

Food

Geological

Clinical

Metal

Petrochemical

Environmental

Mining

Pharmaceutical
Embedded PC system built into the instrument as standard on all configurations. Pre-installed AAWin3 software, user manuals, cook book and Windows operating system.

AAWin3 software provides full control of the instrument and autosampler with easy method change for each technique. Now GLP compliant.

Automatic 8 Hollow Cathode lamp turret controlled and optimised by the AAWin3 software. Operating lamp current and warm-up lamp current can be individually controlled to eliminate drift commonly associated with lamp warming.

D2 lamp background correction system fitted as standard to all configurations. High energy D2 lamp and adjustable beam splitter mirror are optimised by the AAWin3 software.

Self Reversal background correction system fitted as standard to all configurations. The high performance background system uses the same hollow cathode lamp as installed for the analysis. Minimum extra components are required and optical alignment is very simple. Self Reversal can be used for any element at any wavelength making it extremely versatile.

High precision minimal optics ensures maximum light throughput to the computer controlled Czerny-Turner monochromator.

A universal autosampler is available as an optional accessory which is conveniently mounted on the front of the AA500 instrument.

Optional XYZ autosampler provides high sample volume for multi element analysis along with scalable sample capacity for high ample throughput.

Absorption and Emission modes are standard features in the AAWin3 software as well as peak height, peak area, sequential and manual integration modes.