Grinding Mills – Endecotts
McCrone Micronising Mill
Rapid particle size reduction f or qualitative & quantitative analysis
The McCrone Micronising Mill is acknowledged to be leading means of milling to sub-micron sizes for XRD, XRF, AAS and Infra-Red Spectroscopy.
The unique grinding action of the cylinders produces both linear contact blows and planar shearing, resulting in a short grinding time with virtuallity no sample loss and exceptionally even particle size distribution. There is little chemical degradation of the particles and crystal lattice disturbance is significantly reduced. The mill id indispensable for geologists, chemists, mineralogists and materials scientist.
Minimises sample and contamination

Ensures narrow range, reproducible particle size

Minimal maintenance

Bench mounted

Timer up to 30 minutes

Choice of grinding elements

Wet and dry grinding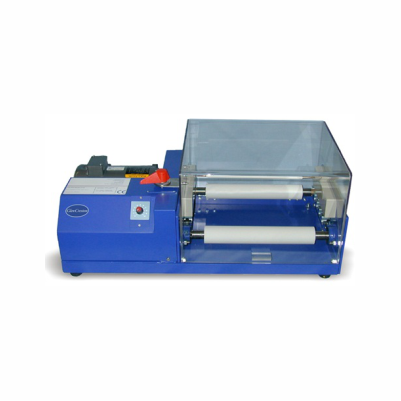 Roller Ball Mill
The ideal range of ball mills for laboratory or pilot plant use
A range of laboratory scale tumbling ball mills comprising three standard models each with variable speed control and fitted with electrically interlocked roller guards to prevent access to the rollers whilst the mill is in operation.
Supply voltage for all three models is 230V / 1ph / 50 Hz. Flameproof drive units available on selected models. Other models including multi tier units to accomodate up to 35 litre capacity are also available. Timers are an optional extra for all models.
Protective cover

Bench mounted models

Variable speed

Safety interlock guard

Range of mill pots

Range of charges

Timer (optional)